Meet The Off Leash K9 Team
Tom McGovern is a 12 year Marine Corps combat veteran. After years of working friends and families dogs while active duty he decided to leave the Marine Corps to pursue his passion and begin a career in dog training. Tom opened his first Off Leash K9 Training franchise in Riverside County in 2014. In just 6 years he has gone from being the sole trainer, training a few dogs a month, to having over 10 trainers training 25-30 dogs a month and covering majority of Southern California!
Tom has worked with Pro athletes such as UFCs Mike Bisping, NHLs Ryan Kessler & Matt Nieto, NFLs Donnie Edwards. Hollywood stars from Miles Teller, Sophia Bush, Nina Dobrev, Sara Hyland and more! Tom prides himself in offering amazing customer service which he now calls the, "Off Leash K9 experience", along with training your dog to be one of best trained dogs in your neighborhood!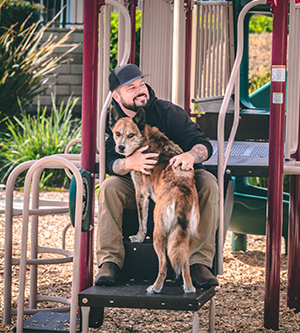 do you have questions for us?
Or Call us for a free consultation today!