Off-Leash K9 Dog Training Southern California
Off-Leash K9 Training is a dog training business covering nearly all of Southern California. We offer private lessons and a very popular 2-week board and train program. Our training helps to create a strong bond between you and your dog without the hindrance of a leash.
We believe that 98% of all dogs can be trained to have amazing obedience: regardless of breed, size, shape, or age!
Dog Obedience Training Southern California
Tom McGovern and his team are proud to bring Off Leash K9 Training to Southern California!
Off Leash K9 Training is the most reputable dog training business in the nation. We are known for bringing police/military precision obedience to household dogs, 100% off-leash.
We have close to 1000 before/after videos on YouTube of dogs of every breed, shape, and size. We even have a popular breed playlist!
We are thrilled to be the ones that turn your ordinary household pet into a polite, well behaved, obedient rock star that has your neighbors asking "How can I get my dog that well behaved?"
OLK9 specializes in remote collar training to gain amazing obedience from your dog, utilizing technology as opposed to a leash. There are major misconceptions with remote collar training (see FAQ). Remote collar training is more about using a ball as a reward, than it is about using the e-collar as a deterrent.
Off-Leash K9 Training is comprised of off leash dog trainers with experience and training ranging from the US Marine Corps, DOD, US Secret Service, and private sector experience! We guarantee obedience with off leash and loose leash control.
What we enjoy most is seeing dogs that have spent their whole life on a leash, now being obedient outside with distractions, even Off-Leash!
Are You Ready?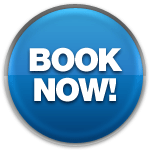 Book Appointment